RGCD Review of Transcendence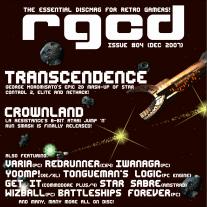 RGCD, the UK-based retro gaming discmag has just published a review of Transcendence.
"Since those halcyon days of home computing I've been fruitlessly searching for a game that successfully combines the free-roaming rogue-like nature of Frontier with the simple, lively and enjoyable 2D universe of [Star Control II]. Finally, and thanks to the efforts of George Moromisato, I think I've found it in Transcendence."