Transcendence 0.96a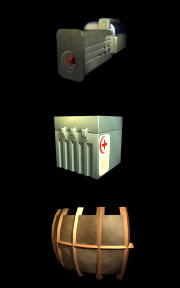 Transcendence version 0.96a is now ready for download! This new version has a few user interface improvements, including:
Better key mappings for targeting: [T] selects the next enemy target; [F] selects the next friendly target; and [R] clears the current target.
Installed items are no longer considered to be part of the ship's cargo space.
To help new users, the game now shows key command help when appropriate.
As always, you can see the full list of changes in the Version History page.